Financial Modeling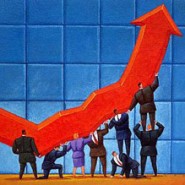 Financial modeling enables a company to test various scenarios without spending any money.  A good financial model incorporates the various operational aspects to more accurately predict new revenues and costs on a group by group basis.  A great model incorporates the results of A/B testing so that specific campaigns can be quickly and cost effectively adjusted.
Modeling enables you to experiment without disrupting your current operations. It enables you to evaluate different methods and solutions to different problems and opportunities. You can evaluate the various what-if scenarios, and assess the potential results.
Anything can be modeled as long as sufficient information.  An initial model can be created with a simple knowledge of how something is going to work.  A better model will include the different types of information that can be collected.  A great modeler can identify what additional information needs to be collected to better manage the operation to a successful conclusion.
Before the proliferation of computers throughout companies, it was difficult and expensive to collect and assemble this information. Now there are spreadsheets, statistics and sophisticated enterprise software programs that are spewing data and information daily.  It is important to identify and model that key information to give a competitive advantage.
We can help you with all phases of financial model, information acquisition and the identification of key metrics to better manage your business.
Share this: